Why is Google Business Profile Important for Your Business
by Umukoro Simeon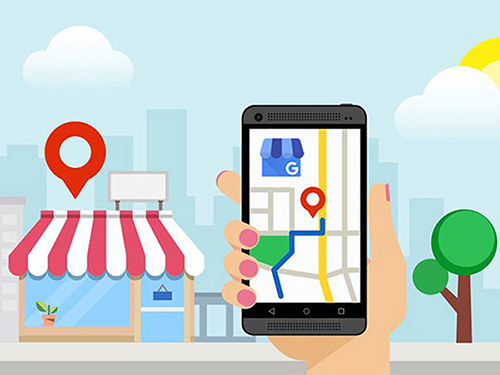 When you search for a product, service or business name on Google Search or Map, you will see details of businesses such as their names, phone numbers and open hours on the right or bottom of the Search and Map results.
If you a user looking for a business, product or service, these business profiles provide useful information to answering the searched terms, because you can quickly review products, services, photos and contact details of businesses and make inform decision.
If you a business owner, you may be wondering how your business can appear in that part of search result, the answer is simple, create or claim your free Google Business Profile and you will be on your way to getting your business more visibility in Search and Maps results.
In this article, we will discuss what is Google Business Profile, its importance and the benefits of setting up and optimising your Google Business Profile.
So, without any further ado, let's get started.
What is Google Business Profile?
Google Business Profile (formerly known as Google My Business – GMB) is a multi-featured tool for businesses and organizations to manage their online presence across Google Search and Maps for free.
It provides you with features to uniquely tell your brand story, and help customers find and engage with your business. You can list important information about your business such as your business name, address and phone number (NAP), opening/closing hours, website link as well as share photos and videos to promote your business and explore insights to learn how customers interact with your business.
If your business is an online business and you don't have a physical shop, you should still consider having a Google Business Profile to manage your brand online presence.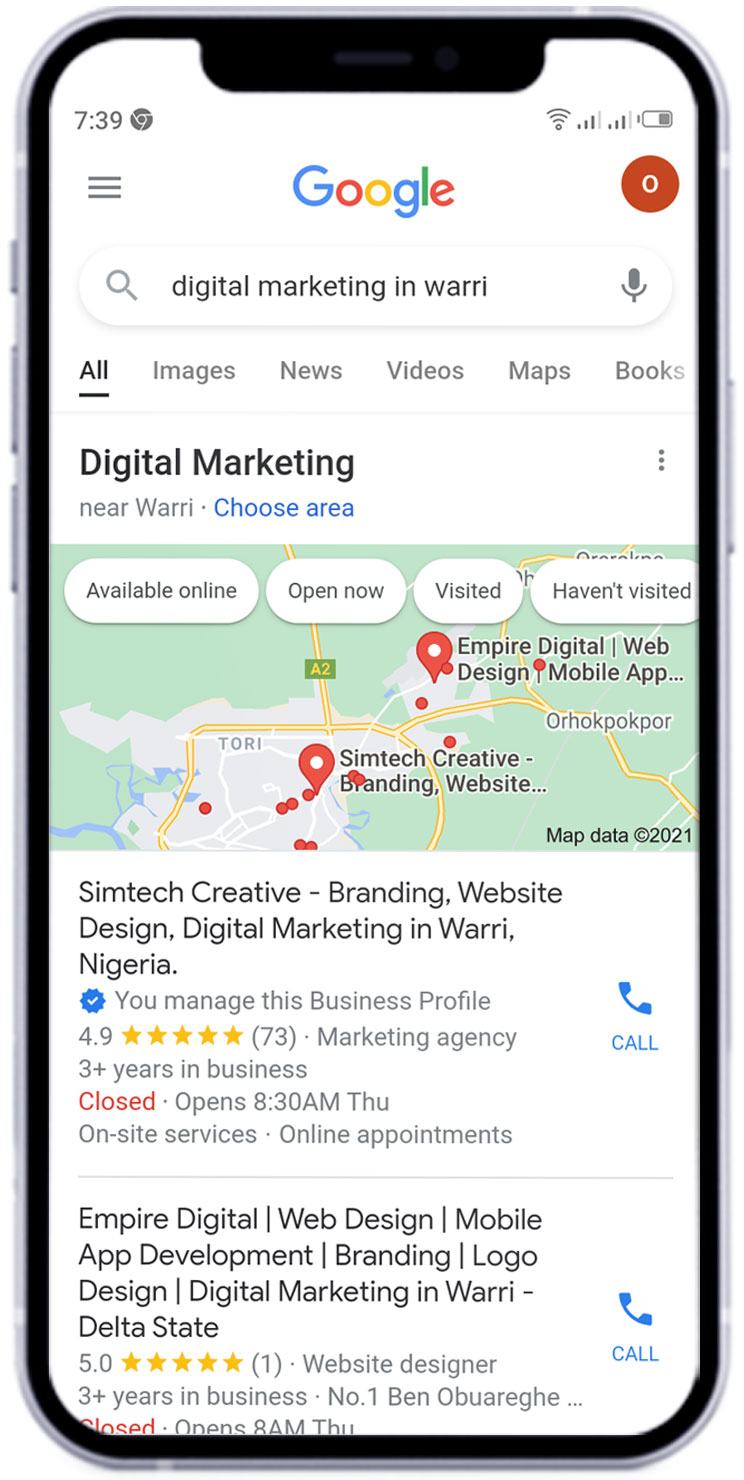 Why is it important for Your Business?
Across the world, 81% of consumers say they've changed to online shopping since the start of the pandemic, and 92% say they will continue this new behavior in the long-term.
Another study found that Google is by far the most used search engine in the world, according to Statcounter reported in October 2021.
Google search engine market share worldwide is a whopping 91.66% (72% of the desktop and 92% of the mobile), while Bing, Baidu, Yahoo!, Yandex, DuckDuckGo controls the other 8.34%.
According to the Whitespark Local Search Ranking Factors Survey, Google Business Profile continues to be the most important factor in local SEO, followed by reviews.
Customers searching for local businesses, products and services "Near me" have grown 4.5x on Google search and 6x on Google Maps on mobile in the last 2 years.
Business with a complete Business Profile on Google Search and Maps is 2.7 times more likely to earn trust from customers.
Customers are 70% more likely to visit and 50% more likely to consider purchasing from business with a complete Google Business Profile.
Research by Think With Google finds that 88% of consumers trust online reviews as much as personal recommendations.
Trust is a key factor when it comes to making purchase decisions.
Credibility gained from Google is enough for people to be 38% more likely to visit your store, and 29% more likely to buy something.
Benefits of Google Business Profile
#1. Increase Online Visibility
Your business gets more visible online when customers in your city search Google for your business or product and service your offer, or when someone search for anything relating to your business and city from any location.
Customers and prospects can view your products, services, phone numbers, opening hours, photos, and other important information that is very useful when they want to contact your business or visit your website.
#2. Get more calls, store and website visits
Customers that find your business on Google Search and Maps can call you, visit your business location and website to learn more about your business and buy what you offer.
Being found on Google leads to more business calls, store and website visits, and overall business growth.
#3. Google Business Profile is Free
Google Business Profile is free with no hidden charges, you can set up or claim you free business listing on Google with your Gmail account, thanks to Google for making this tool with all the features and updates free for all businesses around the world.
You can post updates, events, offers, photos and videos to your profile to show what makes your business unique, and give customers reasons to choose you every time.
Need help with your Business Profile?
We're here to help you with setup and optimize everything you need to grow your business.
Talk to us
#4. Business Information Management
You can manage how your business appears on Search and Maps when customers search for your business or the products and services you offer on Google.
When customers find your business on Google Search and Maps, they see information like your business name, address, phone number, opening/closing hours, link to your website, photos and videos.
#5. Improve Customer Engagement
You can answer questions, read and respond to messages and quote from customers and prospects who are interested in your products or services.
you can also interact with customers who have visited your business, and leave reviews and ratings on your Google Business Profile to improve your business reputation on the Google.
#6. Share Update About Your Business
You can share important business update with your customers such as new events, offers, products and services, photos and videos to your Google Business Profile.
Businesses that add photos to their Business Profiles receive 42% more requests for directions on Google Maps, and 35% more clicks through to their websites than businesses that don't.
#7. Get Insights About Customers
You can find insights to learn how customers search for your business, and where they come from, how they engage with your business.
You can also find useful information like how many people call, ask for direction to your business address, visit your website directly from your displayed phone number, address and website on search results in Search and Maps.
To reach more people, you can create and track the performance of Smart Ad campaigns.
Want to grow your business?
Let's help you create marketing strategy tailored for your business and budget to optimize your sales.
Call us now
Google Business Profile is one of the most powerful tools to boost your business' online visibility and local SEO.
Take the first step to increase your business' online presence — create or claim your Google Business Profile if haven't done so or optimize your Business Profile if you've already have one to drive more leads and grow your business.
We hope the blog was helpful and you enjoyed reading it.
If you need help setting up your Google Business profile or you want our team to just do your digital marketing for you, call us
---
Have your say in the article
---